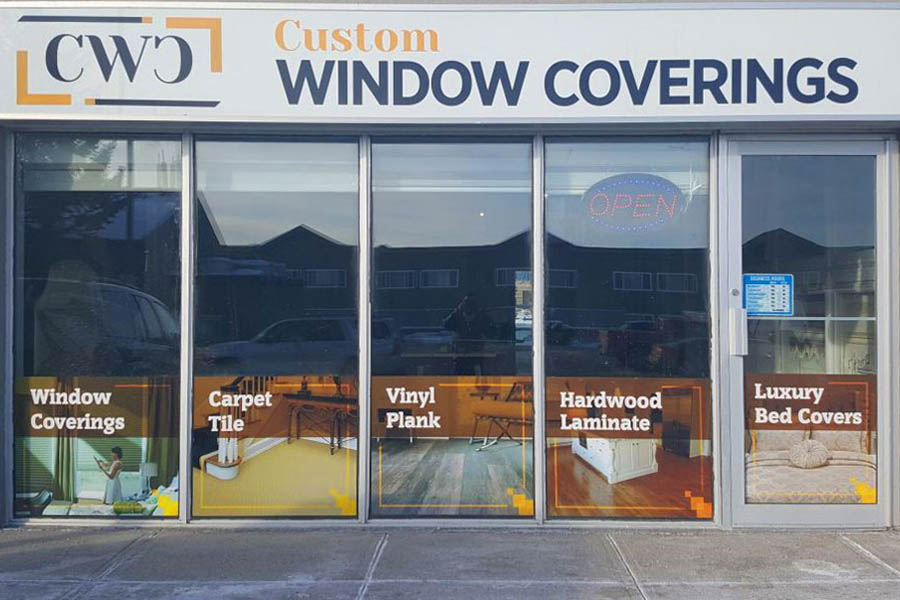 'Blinded' by the Light?
Offering a Wide Range of Blinds & Shades Right Here in Calgary!
Custom Window Coverings has blinds of all kinds. Are you looking for something minimalist, light, and airy? Solar shades might be the solution for you. Do you want something room-darkening, insulating, and energy efficient? Blackout cellular blinds are a great option to check out. Whatever your requirement of light-filtration, privacy and style needs may be, we have got you covered. Browse and explore our selection of blinds to find the perfect option for your home. When in doubt, Custom Window Coverings' experienced design team is happy to help.
Pet Friendly Blind Considerations
-Avoid delicate mesh blinds such as Horizontal Sheers which is prone to tear if claws are within reach.
-Cellular Blinds can be crushed if your fur baby has a habit of pressing up against them or lounging in that window area.
-Vertical Sheers are machine washable which is ideal for managing fur, muck, slobber and other pet related messes. They are also easy to move through if your pet is moving in and out of an open door or window.
-Roller Blinds and Solar Shades are easy to maintain and very durable, especially in engineered fabrics.
-Faux Wood and Wood Blinds are can take a beating due to their rigid shape.